What you get when you invest with us
We'll help you set an investing strategy for every goal.
Let us know how much you want to save and by when.
We'll recommend a stock-and-bond allocation based on your goal.
As you near your goal's due date, we'll adjust your allocation to reduce risk.
Easily adjust your allocation yourself, or even build a custom portfolio.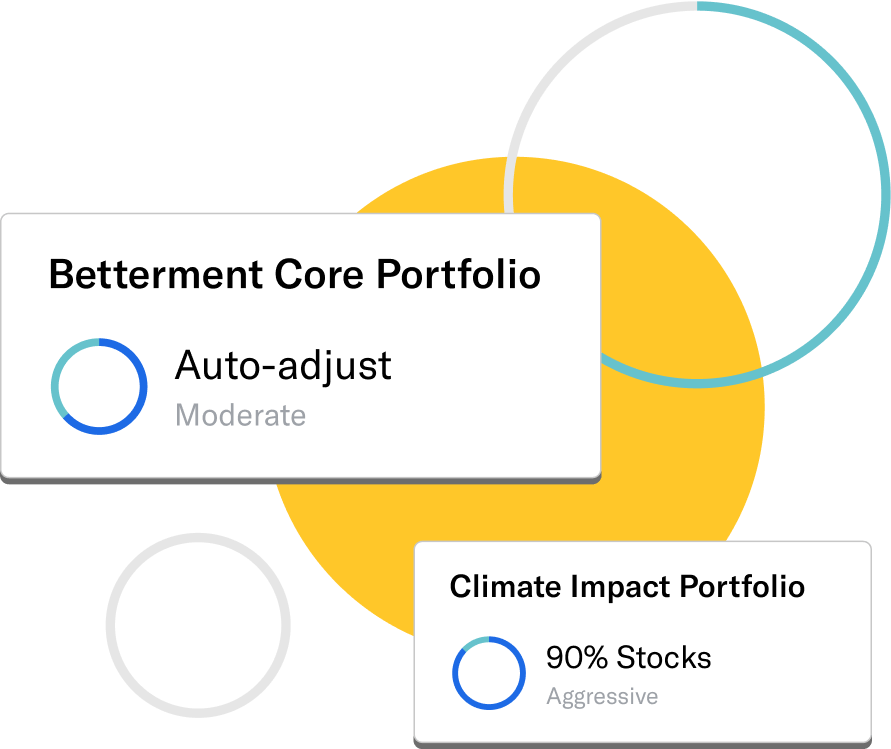 Our portfolios are designed to help you build wealth.
Our strategies diversify your investments across the globe to optimize returns. You can review any investment strategy's historical performance before you select it, and you'll always be able to see your goal's performance in your account.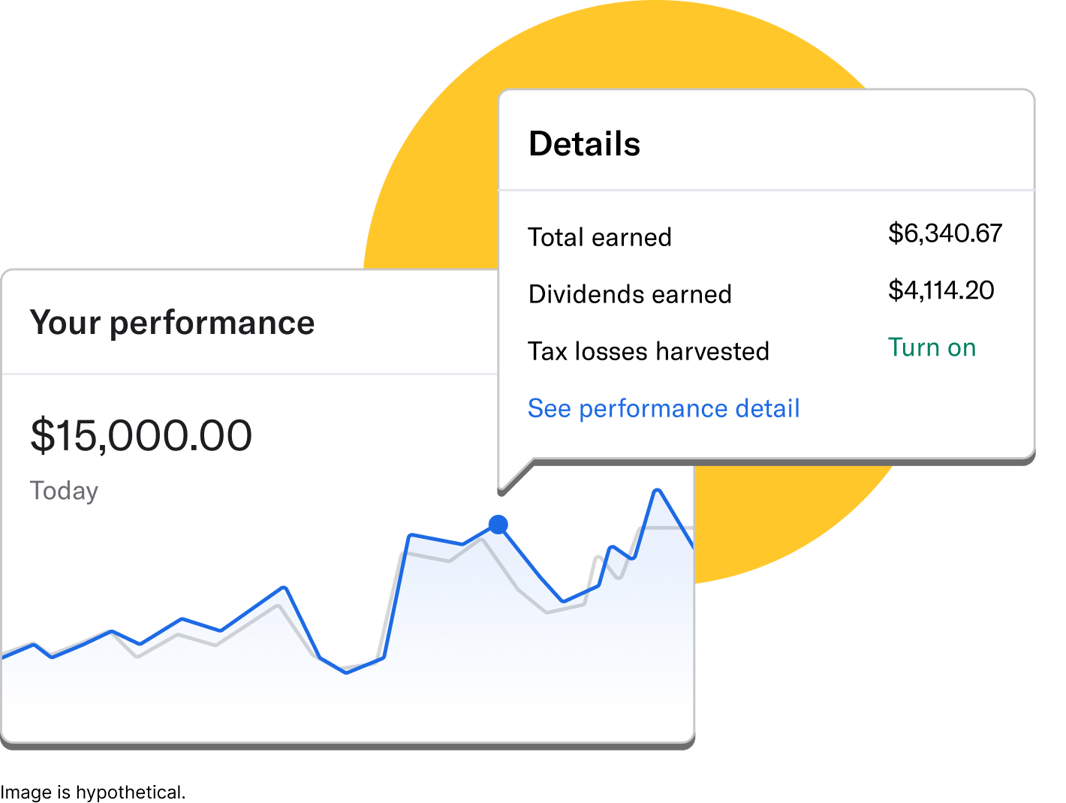 Invest in the entire market—not just a single stock.
A portfolio is how you choose to invest. For every goal you set with Betterment, we'll help you customize your portfolio based on your time horizon, risk tolerance, and more. See your portfolio options below.
Learn more about our general investing offerings, which can be compared to a global market index.
Choose from our Socially Responsible Investing portfolios.
For a lower-risk approach, try an all-cash or all-bond option.
Looking for more control over your portfolio?
With our Flexible Portfolio options, you can adjust the weights of individual asset classes or choose not to invest in certain geographies or bond classes.
Frequently asked questions
What is a portfolio?

Why does Betterment invest in ETFs?

What should I expect in terms of returns for my investments?

Can I use more than one portfolio strategy in my Betterment account?

Can my Betterment investments decrease in value?

Can I see the list of funds in each portfolio strategy?