---
Cash Reserve is only available to clients of Betterment LLC, which is not a bank, and cash transfers to program banks are conducted through the clients' brokerage accounts at Betterment Securities. For Cash Reserve ("CR"), Betterment LLC only receives compensation from our program banks; Betterment LLC and Betterment Securities do not charge fees on your CR balance.
Earn more interest.
Earn interest on your cash with a variable annual percent yield (APY) of 3.20%. 15x the national average.**
Your money is FDIC-insured† up to $1M with our program banks ($2M for joint accounts).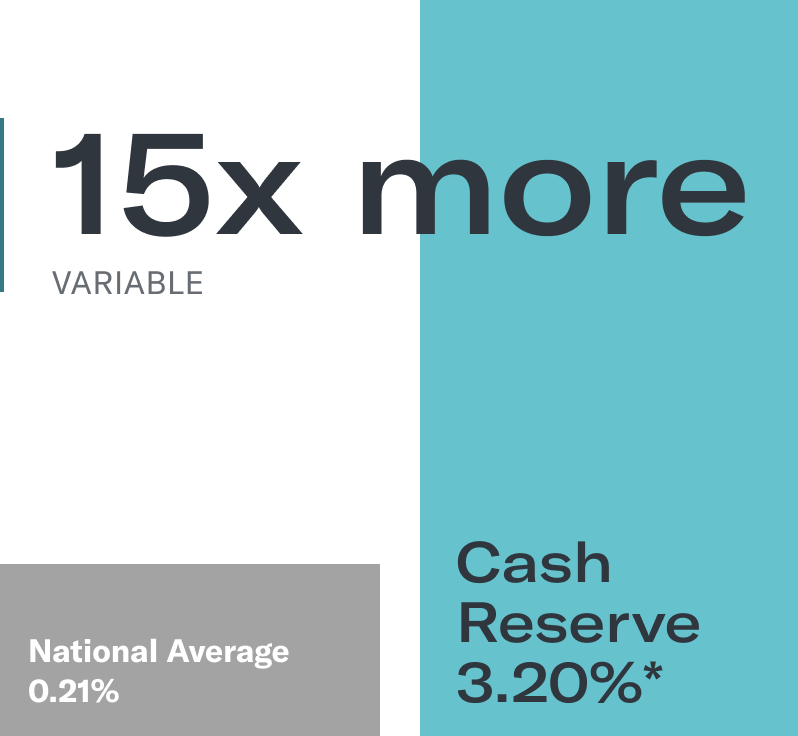 Bucket your savings.
Create separate stashes of cash for specific goals, and even set up auto-deposits for each. Save purposefully for whatever is on this year's to-do, to-purchase, or to-make list.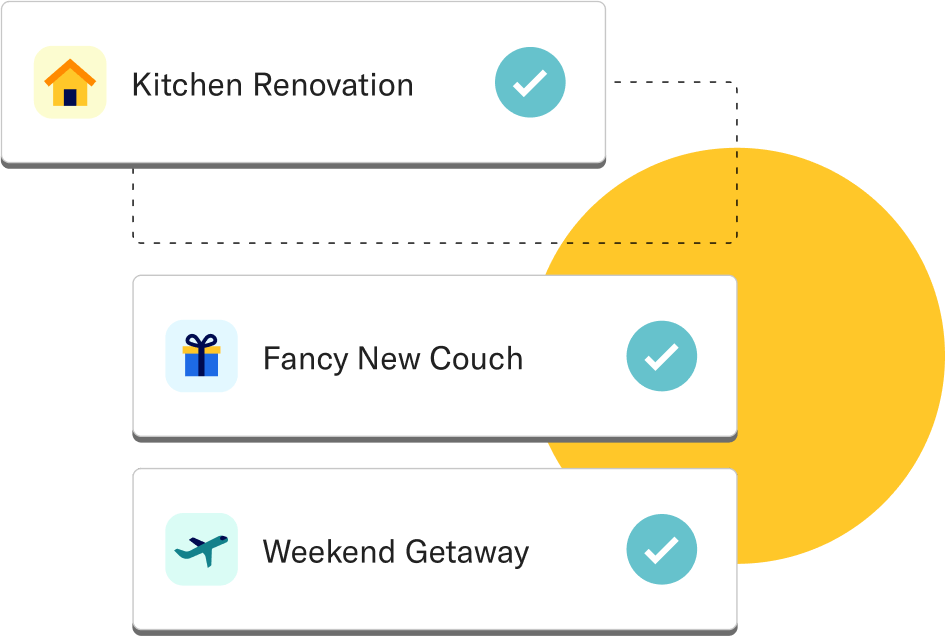 Move money with ease.
Flexible limits on how often you can move money, and no fees to do so. You can withdraw in just 1–2 business days.