Why invest in crypto with us?
Diversification.

You directly own multiple cryptocurrencies (no more picking coins), gaining broad access to the crypto market.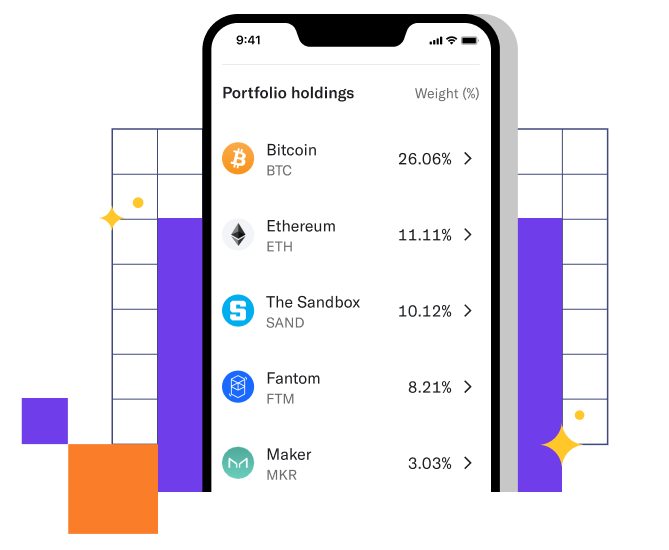 Strong security.
We use advanced login protections, deploy security protocols, and hold all crypto assets with our partner (and registered trust company) Gemini.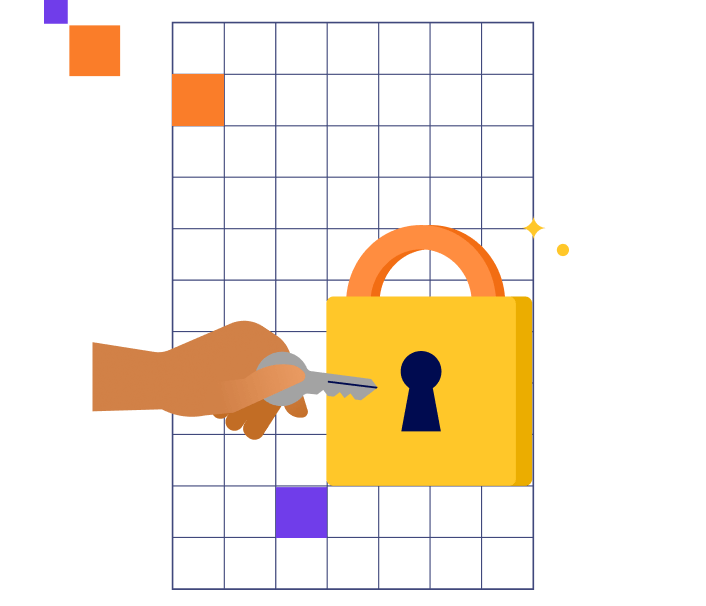 In-depth resources.
You get access to a library of articles and videos along with an ongoing newsletter to help you stay up-to-date.
New to crypto? Start here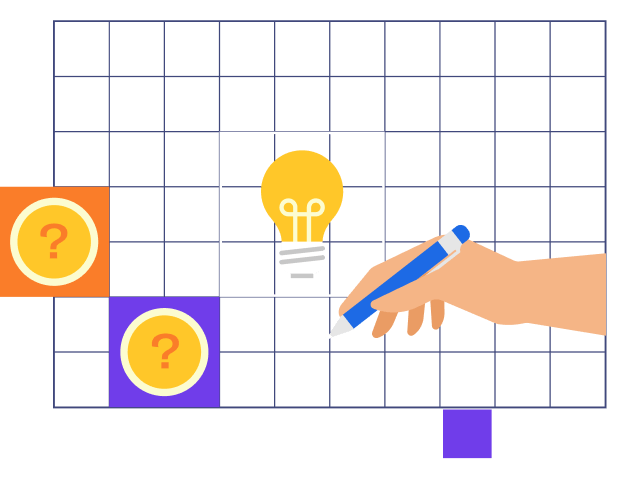 Automation.

We adjust your portfolio based on your account balance and market movements to help manage risk.

Guidance.

From managing your portfolio to helping you decide how much to invest, we act in your best interest to help you make smart decisions.

Transparent price.

Keep more money in your portfolio with a 1% annual advisory fee and associated trading expenses.
Learn more
Diversified crypto portfolios.
Invest in curated selections of cryptocurrencies, including Bitcoin, Ethereum, and other established coins.
A personalized crypto experience.
Get guidance on setting up your crypto portfolio and risk level. Recurring deposits let you invest how you want effortlessly—tracking it all from your financial dashboard.
Already with Betterment? You can invest in crypto alongside your traditional stock and bond portfolio.