Here's what easy looks like:
1. Tell us a little about you.
How much you want to invest, why you're investing, and your preferred timing.

2. Set up your account in minutes.
Get started with an investing goal or general investing account and make your first deposit.

3. Let us handle the hard stuff.
This is where we shine. From portfolio recos to fractional share investing to guidance on tax-efficient withdrawals.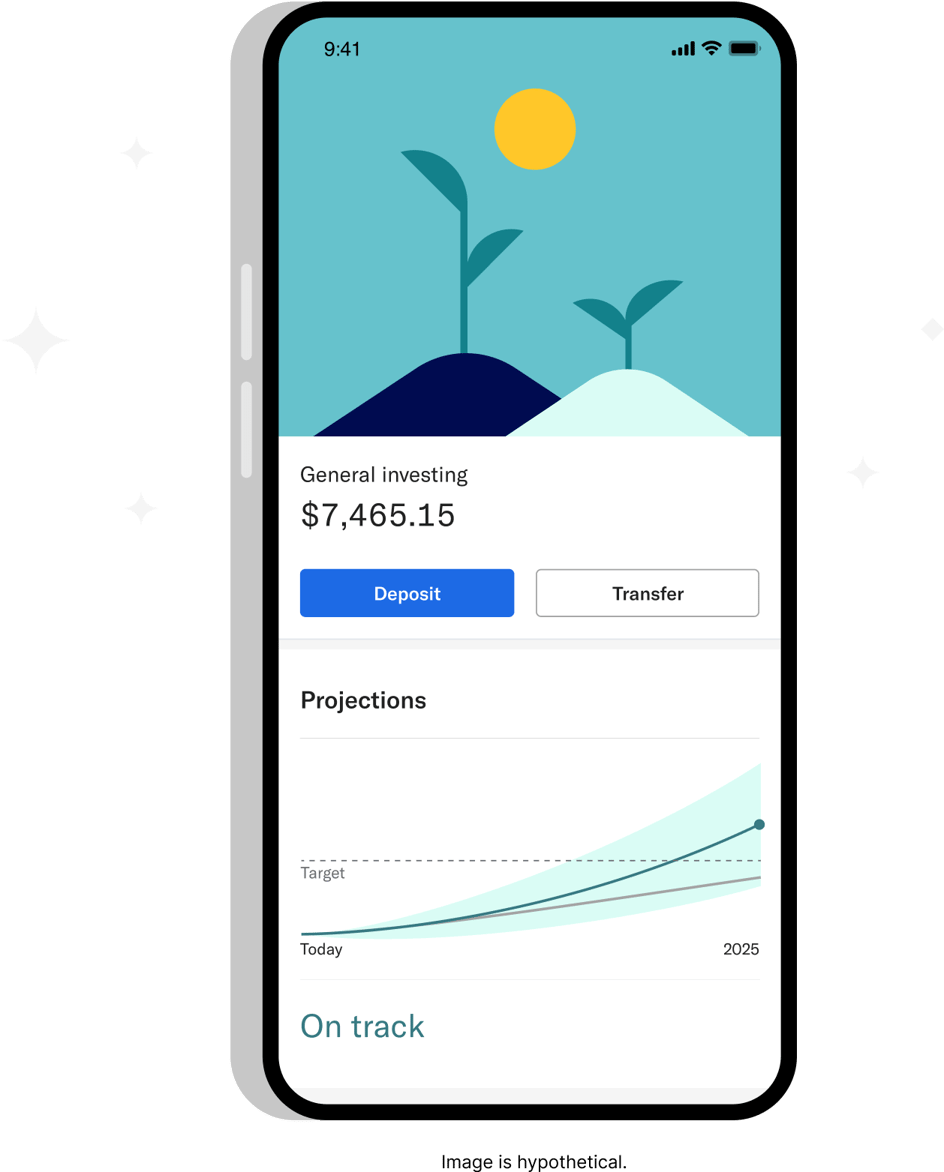 Automated investing helps remove the hassle.
Once you deposit, we automatically invest in the market. No holding accounts or manual steps. Plus, our algorithms continually monitor and manage your portfolio at a fraction of the cost of a traditional advisor.