Give compounding time to shine
If the magic of compounding interest isn't enough to get you going right away, there is one other chart that should do the job.
If someone starts saving 6% of their paycheck at age 25, they are expected to end up with more money at age 65 than someone who contributes 10% starting at age 40. And here's the real kicker - the person who's doing 10% starting at age 40 will put in more of their own dollars, and is still expected to end up with less by the time they reach age 65. How is that possible? The 6% contributions had more time to grow – more time to roll down that hill gathering speed – or in this case – money.
Starting sooner than later really pays off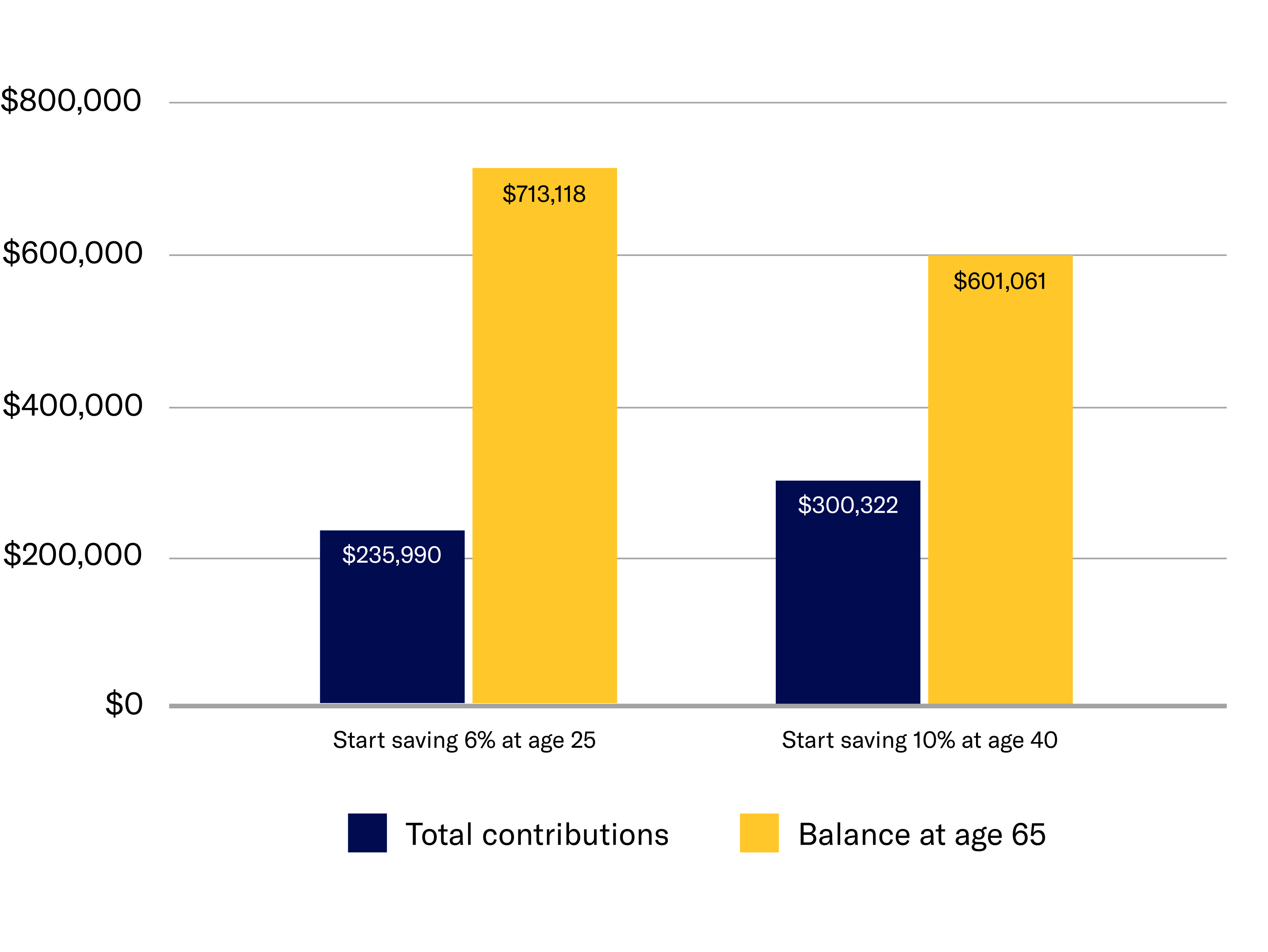 If you already have an account, log in today to increase your contribution rate.
Haven't started saving in your Betterment 401(k) yet? Check your email for an access link from Betterment, or get in touch:
Send us an email: support@betterment.com
Give us a call: (718) 400-6898, Monday through Friday, 9:00am-6:00pm ET