If choosing a technology platform for your advisory feels overwhelming, you're not alone. According to the annual Brother Survey on small business technology (500 employees and less), 64% of business owners feel overwhelmed when it comes to shopping for technology solutions.
And yet, technology has become a vital part of how every advisor does business. You use technology. Whether you're focused on improving client relationship management, back-office operations, client acquisition, tax optimization, or any other part of being an investment advisor, choosing the right technology is an important part of scaling how you operate.
So, while vetting digital platforms may not be your favorite use of time, it's at least important enough that you develop the confidence to choose a technology platform that will serve you well. In this guide, we aim to provide a step-by-step process of how to get from having a technology need to choosing a technology solution with as little pain and as much inspiration as possible. At Betterment, we are constantly vetting technology platforms and partnerships in the financial space. Think of this article as a collection of that wisdom—the best ideas from across the business as users and builders of technology. In the
At Betterment, we are constantly vetting technology platforms and partnerships in the financial space. Think of this article as a collection of that wisdom—the best ideas from across the business as users and builders of technology. In the follow sections, we'll explore:
What you should consider before exploring for digital solutions
How to settle on your business' key priorities and objectives for a tech initiative
How to sort through various digital tools available
Why any tool should be measured by customer experience
How to measure your digital partnership's success in the future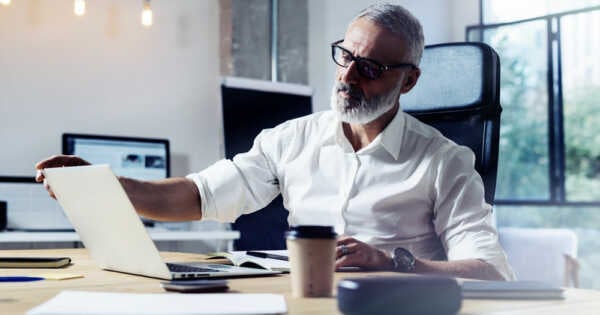 Advisor Prep Work Before Searching for a Digital Partner
Before getting started searching for your technology needs, it's important to get a lay of the land. One of the reasons we started Betterment for Advisors was that we saw a gap in the variety of tech available to advisors today. In particular, we felt that there was no digital platform that could simplify the rote, complicated tasks associated with custody and tax optimization while at the same time giving clients a top-notch digital experience.
What immediately became clear as we developed our platform was that there are many providers selling a set of products that profess to help advisors "manage it all," when in fact, they've only conquered a slice of what advisors could use to grow their business. In the advisory space, there is no all-in-one solution for every business need: custody, back-office management, tax efficiency tools, client portal, CRM, fee management, and marketing.
Executing all of this well would be a lot for any one company. Right now, the landscape is limited, and while solutions like Betterment are working at growing the suite of features we offer, no one provider can offer everything.
Knowing this can help you refine your search for a digital partner. If you can't solve for all your needs at once, then that helps you make smarter choices about which needs to prioritize. For instance, is your biggest pain point today helping customers with fewer assets manage their money without occupying too much time, or does client acquisition and marketing keep you up at night? Do you need a great online client experience, or is your challenge in revenue management and fees?
These questions are the key thoughts to discuss with your team before starting a search. From there, you'll want to prioritize all these challenges and create key objectives for what your technology partnerships should achieve. That's our first step.
1. Identify your priorities and key objectives.
When you start by asking yourself which challenges have the most impact on your business, you begin to develop a framework for your technology priorities. From our perspective, the best way to prioritize the technology features you need is to write out your key objectives for meeting current challenges. Define what outcomes you want to achieve by adding in a digital platform. Once you have a well-articulated list, you can put them in rank order, prioritizing from top to bottom.
This process forces you to assess which challenges will have the biggest business impact, setting up a list of criteria, against which you can evaluate various solutions.
2. Differentiate overall business technology needs from advisor-specific needs.
Once you've identified your list of priorities, we recommend taking a step back to evaluate the range of tools at your disposal.
In surveying the tools used most by advisors, we've found that there's a fairly prominent divide in the products offered today. In some cases, advisors use general business administration products—CRM, marketing automation, accounting software, etc. In other cases, advisors use a range of solutions specifically designed for financial advisors: products and services for custodianship, portfolio management, client access, and handling transactions.
There are also platforms that combine functionalities—for instance, one advisory tool might offer a core service for servicing client accounts while featuring some CRM capabilities. It's important to vet whether these multi-functional platforms constitute a robust, fully-baked set of tools or whether each tool included is a limited version of what you could buy as a standalone product.
For core financial functions, such as portfolio management, you likely want the expertise of a tool built specifically for your industry. However, for other business functions, such as marketing or website management, it can be to your advantage to vet advisor-specific tools against broader, mass-market platforms.
3. Solve for your clients first.
Too many advisors try to solve their business needs at the expense of their clients' experience. Whether you're considering a subscription service, a one-off software purchase, or a business partnership (such as Betterment for Advisors), always put your ability to service clients first.
If you consider the state of most small-to-medium advisors, most advisors do not have the large marketing or customer service teams characteristic of their larger competitors. And yet, through digital solutions, advisors can often greatly enhance their client service capabilities. The key is to prioritize client experience as a major criterion for evaluating digital solutions.
For instance, when choosing between a robust customer portal and a best-in-class CRM tool, it might be worthwhile to weight the direct impact on customers more heavily than solving internal process needs.
In general, elements of customer experience like a digital log-in are becoming increasingly important to customers. Advisory consultant Michael Kitces asks the challenging question of whether client portals should be built around client vaults, planning software, or portfolio reporting—what he calls the "big three" advisor software categories. Our approach to answering this question begins with centering client experience as the main criterium for any of the tools you consider for your advisory business. If you solve for your clients' needs first, you're likely to find that other issues, such as the need for additional client acquisition tools, become less pertinent over time.
4. Buy for future scale and business needs
As you assess digital partnerships, it's important to make your investment in a solution that promises scale and adaptability as the future changes. Consider what the digital partner offers in terms of ongoing development or integration with other platforms. Also, evaluate how your business needs will change as you grow.
For advisors especially, a digital partnership should be understood as a five-year (or more) arrangement; the solution should be adaptable for all the change that could occur in a long-term period. For instance, if you double the number of advisors on staff, how effective will the platform continue to be? If new investment vehicles enter the market, how will the platform handle the change?
While it's important to use appropriate software for the scale and shape of your business, it's important to have enough flexibility to grow. Businesses face enough challenges when taking on new client loads and growing rapidly; you don't want your digital partnership to hold you back.
What are your options as a financial advisor today?
The four points above should help you carefully evaluate and select the right digital partners and software solutions for your advisory business. Start by surveying the field, understanding what the options are like and identifying your key priorities and objectives. Then, differentiate the business needs you're trying to solve for. The key to any digital partner search is keeping your focus on client service. And if you buy for future scale and business adaptability, you'll likely make a great choice.
To get started with your search of great digital partners, we encourage you to do a broad sweep of the field. But as a first glance, take a look at our offering at Betterment for Advisors. While we aren't your CRM or accounting software, we do offer a robust, white-labeled platform for portfolio management, automatic tax optimization, and other back-office operations—with a goal of having the best client portal experience on the market.