Set up and manage 
with ease.
Get the tools you need to make administration simple, from streamlined onboarding and payroll integration to detailed reporting—all on one easy-to-use dashboard.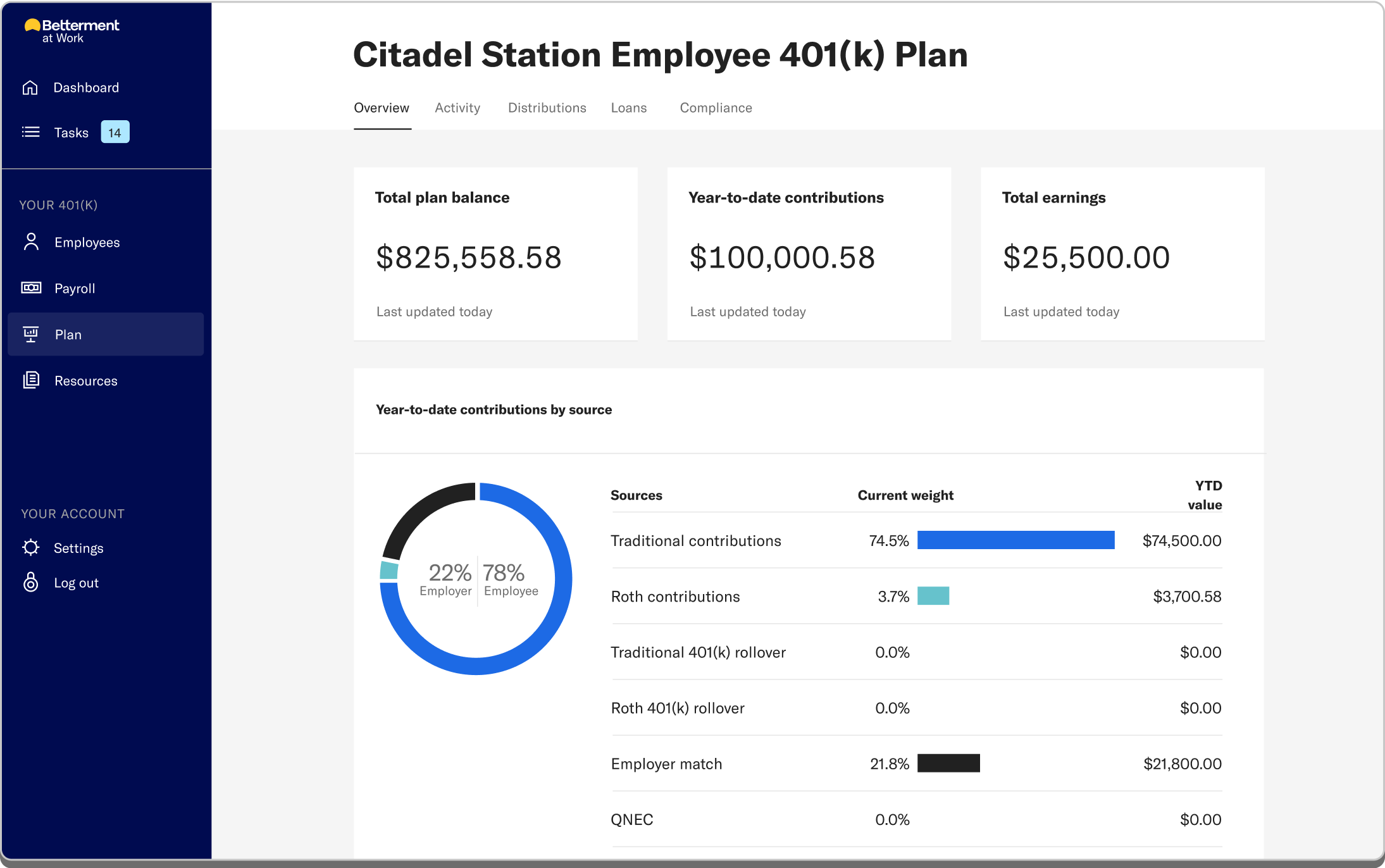 Give employees the support they need.
Our intuitive platform helps employees get better insight into their financial lives. They can link outside accounts, get retirement advice, and take advantage of automated tax-smart strategies.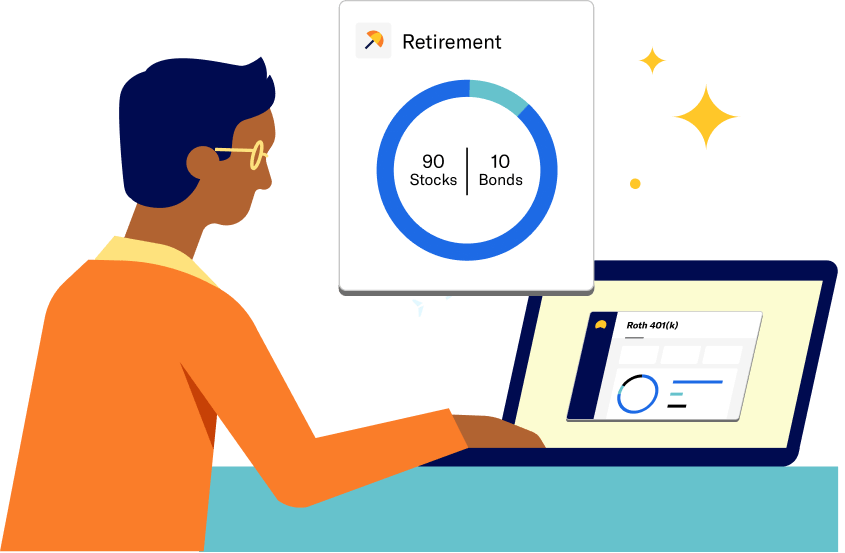 An easier way for employees to build wealth.
Our investment options offer low-cost, diversified ETFs. From Socially Responsible Investing to Innovative Technology, employees can choose from a diverse range of portfolios to help them save.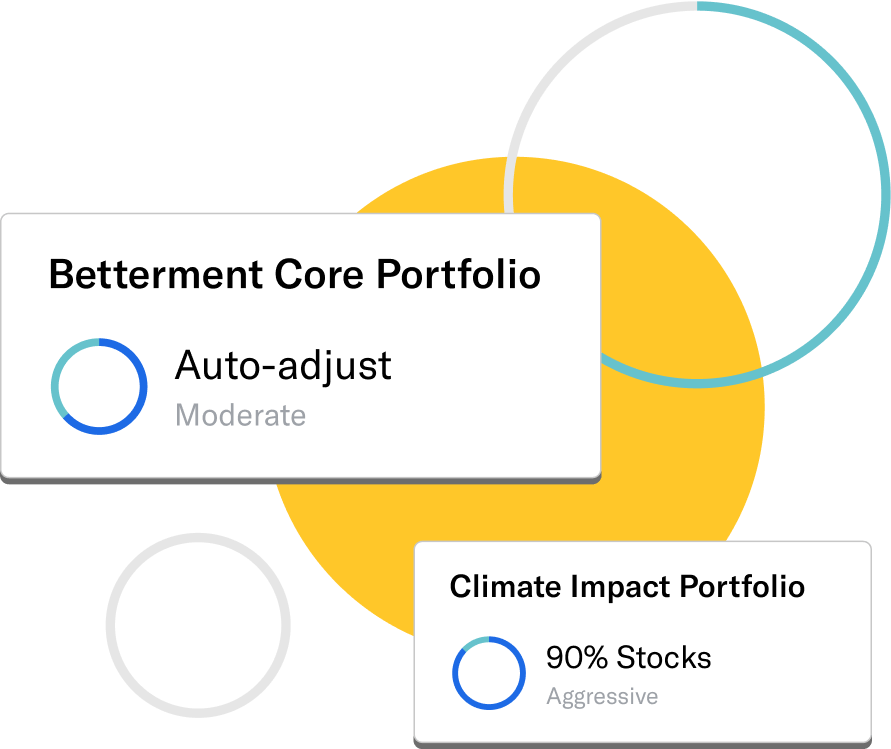 Seamless integration.
We help streamline your administrative processes by integrating with the following common payroll providers and more.