Our integrations.
Betterment is integrated with commonly used payroll providers to help streamline your administrative processes. Our partners include organizations like Ascentis, Rippling, ADP Workforce Now, Paylocity, Workday®, Paychex, and Ceridian. Contact us for a complete list of payroll integration partners.
---
Apex, Paychex, and UltiPro are 3rd-party-facilitated integrations. Betterment is not affiliated with, sponsored or endorsed by Workday®, Inc.
Helping employees make the most of their retirement savings.
We guide employees through a personalized retirement plan, with recommendations on how much to save and which accounts to use. They can set realistic goals for retirement and can set up additional goals if they're saving for something else.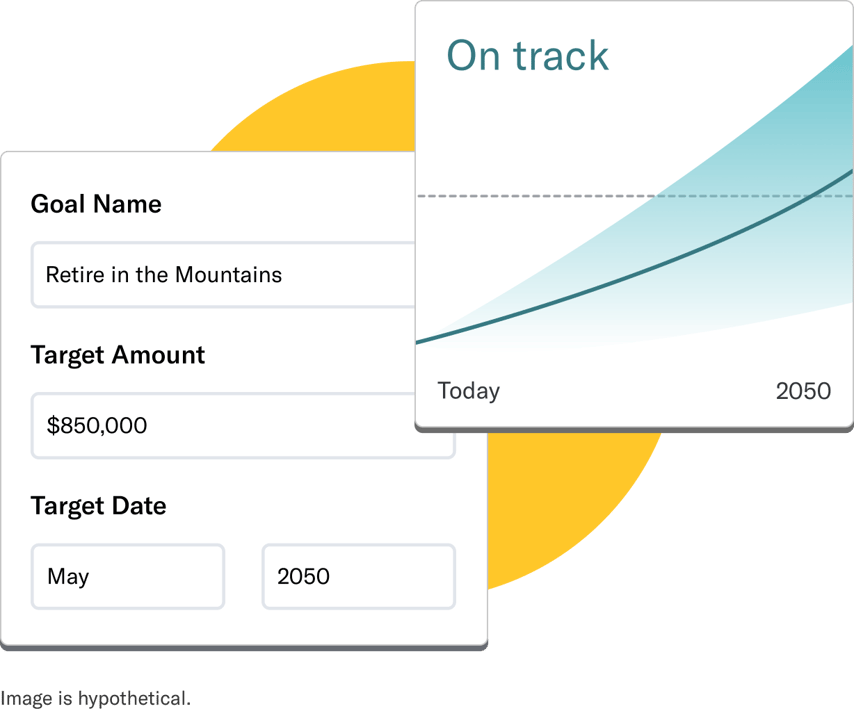 401(k) plans designed to fit your needs.
Traditional 401(k) and Roth 401(k).
Let your employees decide when to pay income taxes on amounts contributed.


Safe Harbor 401(k).
Remove the uncertainties around 401(k) compliance testing.


Automatic enrollment.
Help more employees save for their 401(k) and potentially increase the size of their retirement account more quickly.


Profit-sharing.
Retain flexibility associated with your employer contribution.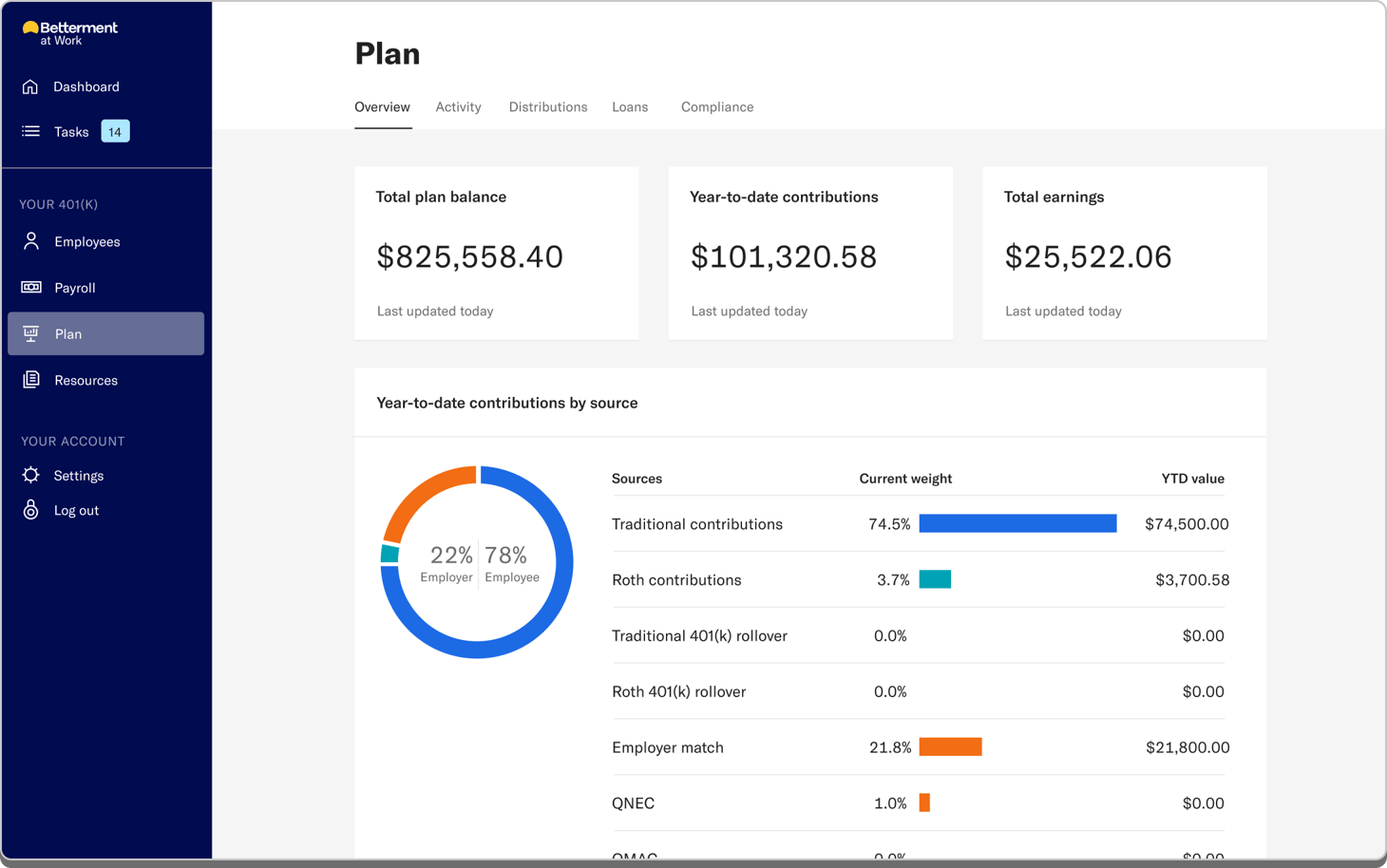 More robust investments.
Low costs don't mean making compromises on the investments your employees have access to. We offer personalized and customizable investment solutions, including a socially responsible portfolio, and comprehensive advice.