Client onboarding, revamped.
Welcome to the latest (and greatest) digital client onboarding experience. Paperless, packed with features you'll love, and designed to be faster than ever.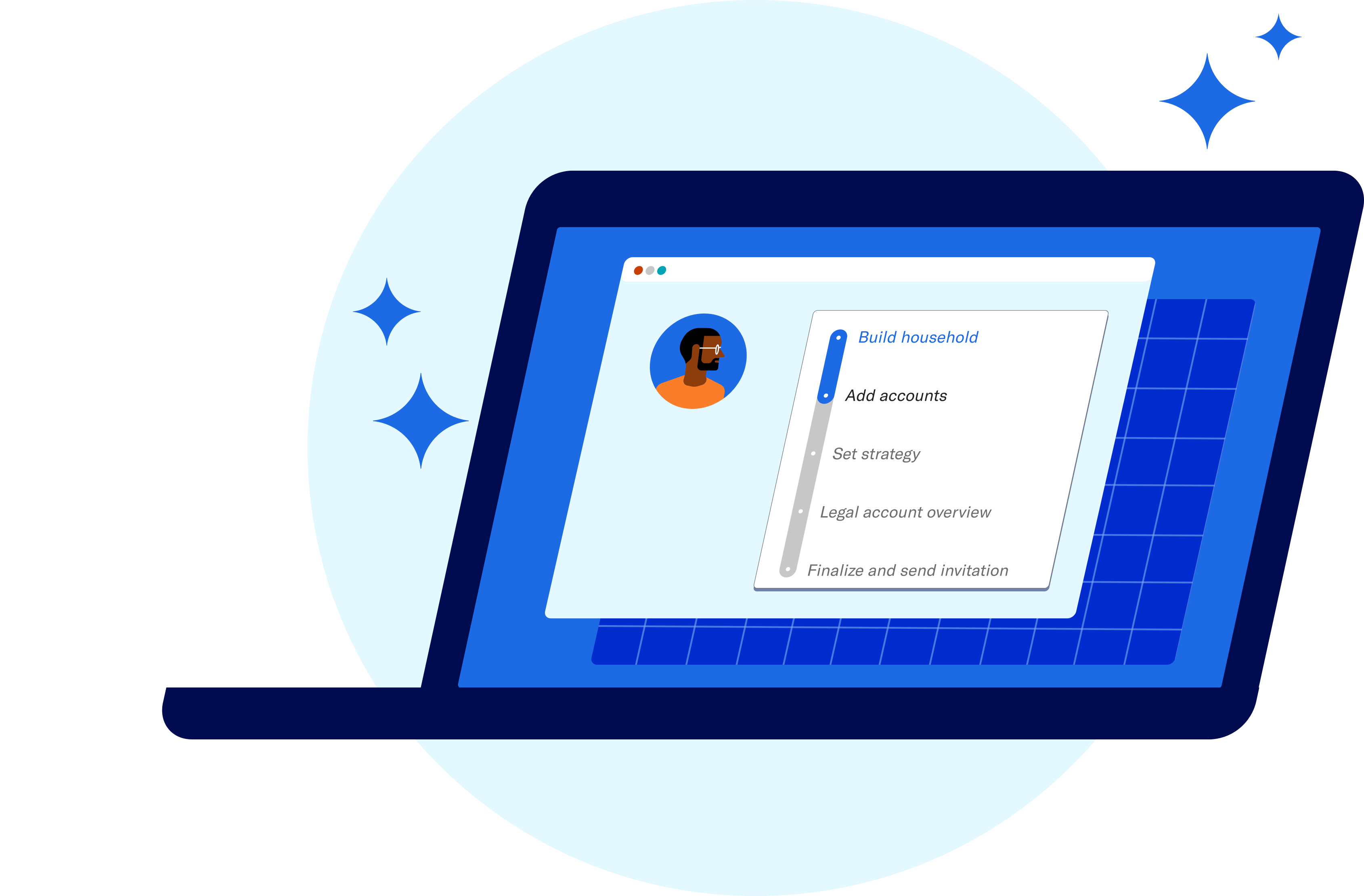 NEW

See it in action.

As an end-to-end RIA custodian powered by cutting-edge technology, we've been ahead of the curve on digital client onboarding from the beginning.

See how we're taking another step forward to help you create a more seamless onboarding process.