Earlier this year, our Investing Team let us know that three new Socially Responsible Investing Portfolios were on their way. These portfolios give our customers the opportunity to invest their money in funds that align more closely with their everyday values, and are selected based on ESG (Environmental, Social, and Governance) criteria. Our Broad Impact Portfolio includes more ETFs (exchange-traded funds) that meet ESG standards; our Social Impact Portfolio includes two new funds that support minority empowerment and gender diversity; and our Climate Impact Portfolio supports companies with lower carbon emissions and the funding of green projects by investing in climate conscious ETFs.
Investing? Responsibly? Without giving up performance goals? I'm merely a copywriter, but I thought that sounded like a pretty cool opportunity for our customers—and it's special when your work can support something that's meaningful to you personally. The Creative Team (that includes me and our talented designer and animator Matt) got to work imagining how we could share these new offerings.
With an upgraded Broad Impact Portfolio and two new portfolios (Climate Impact and Social Impact) available, we wanted to come up with a concept that represented our customers' investing options. We started by brainstorming a key visual that could be used throughout all of the campaign's assets, including paid social ads, organic social posts, emails to customers, in-app touchpoints, and even a Slack emoji for employees to have fun with.
The bar graph monstera leaf visual we'd been using was a great place to start—it represented investment returns while conveying an element of sustainability.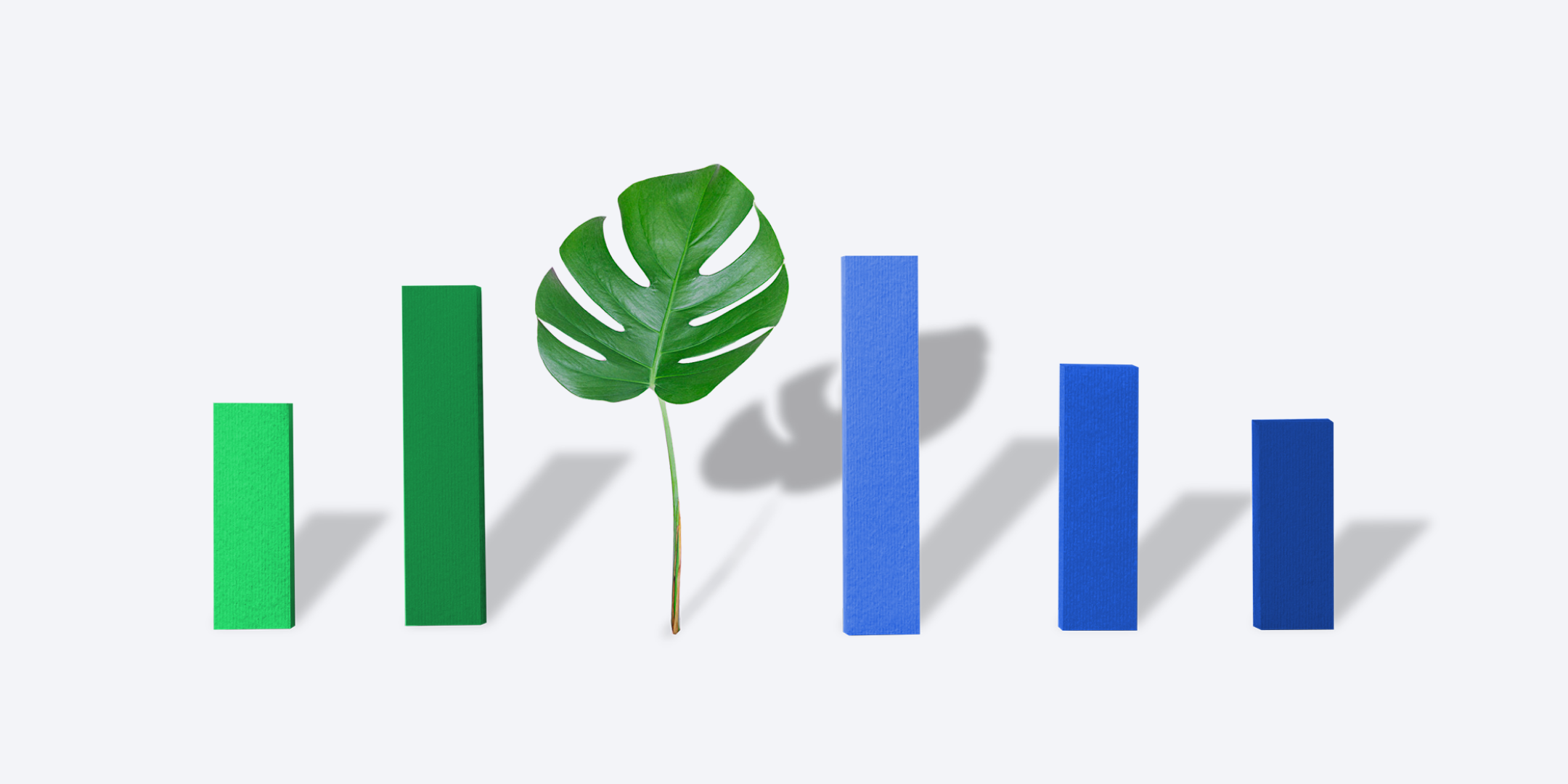 Working in the construct of a storyboard, Matt began with some simple 2D sketches while I played with headlines to pair with it.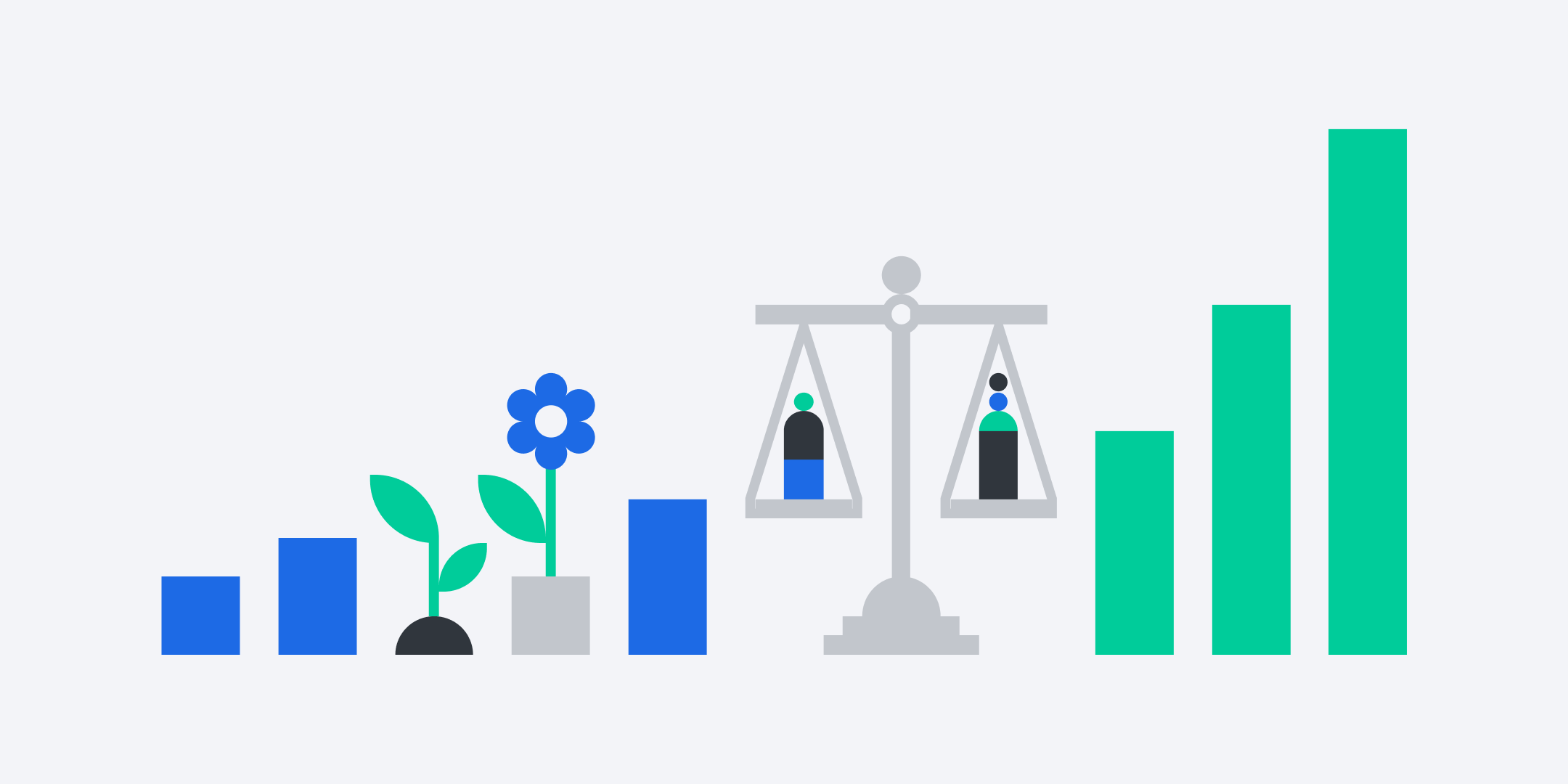 In addition to the flower to represent our Climate Impact Portfolio, we played with using a scale—commonly associated with justice—to convey our Social Impact Portfolio. We landed on "invest for better" as our hook for the campaign, using it throughout our assets. (And, yes, I do get a kick out of using the word "better" in Betterment's copy.) We continued to iterate, incorporating a product shot to tell the full story, which is, simply: Now, you can invest in what you care about using Betterment.


Then, Matt got to work creating the scene in our 3D style. (I love seeing how Matt brings our Zoom ramblings to life—how he creates in 3D will need to be its own blog post or three.)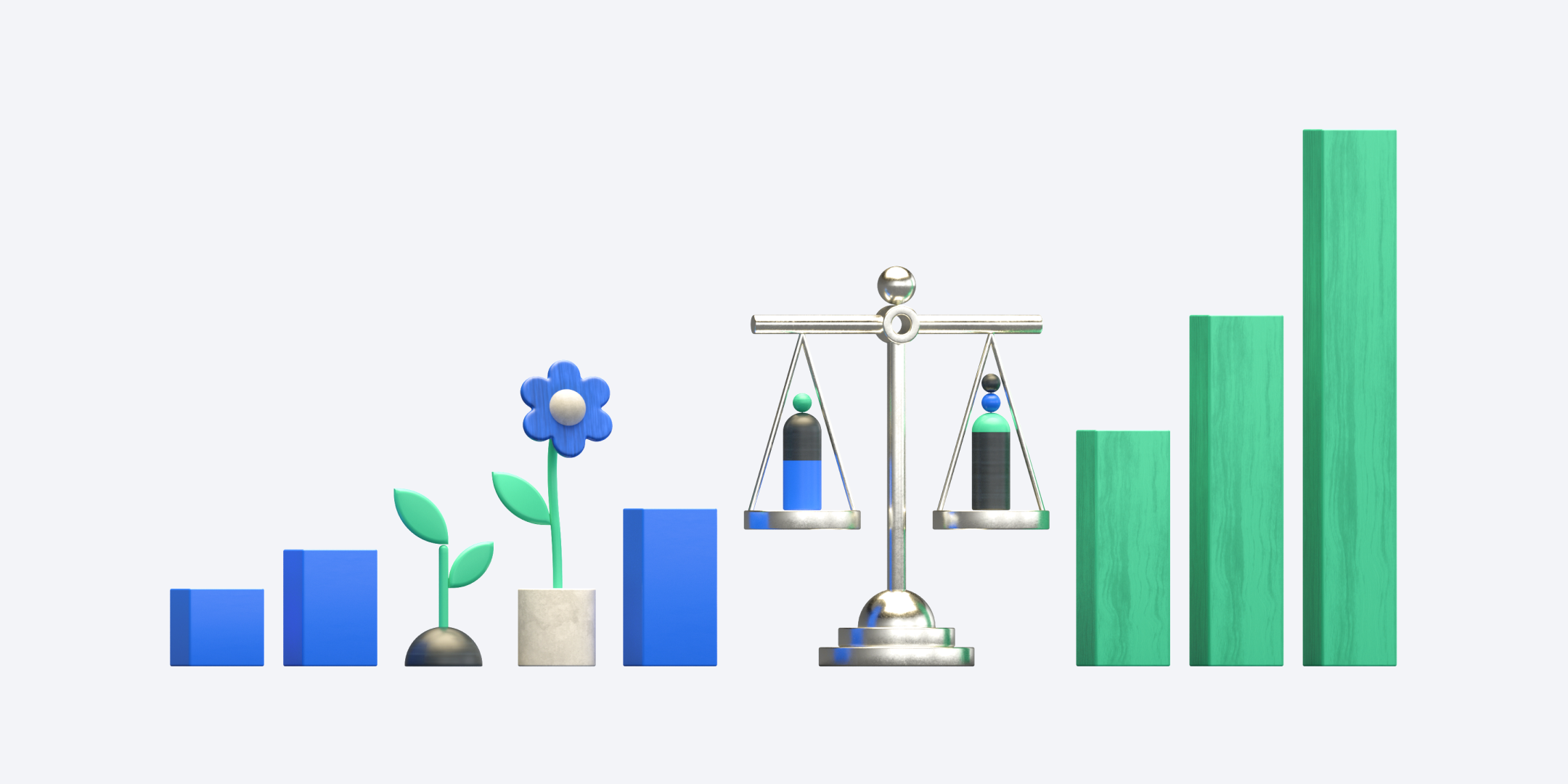 We had a little fun with these neon elements and, even though we thought the scene looked super cool with them, we decided it wasn't adding to the story in a way that warranted their use.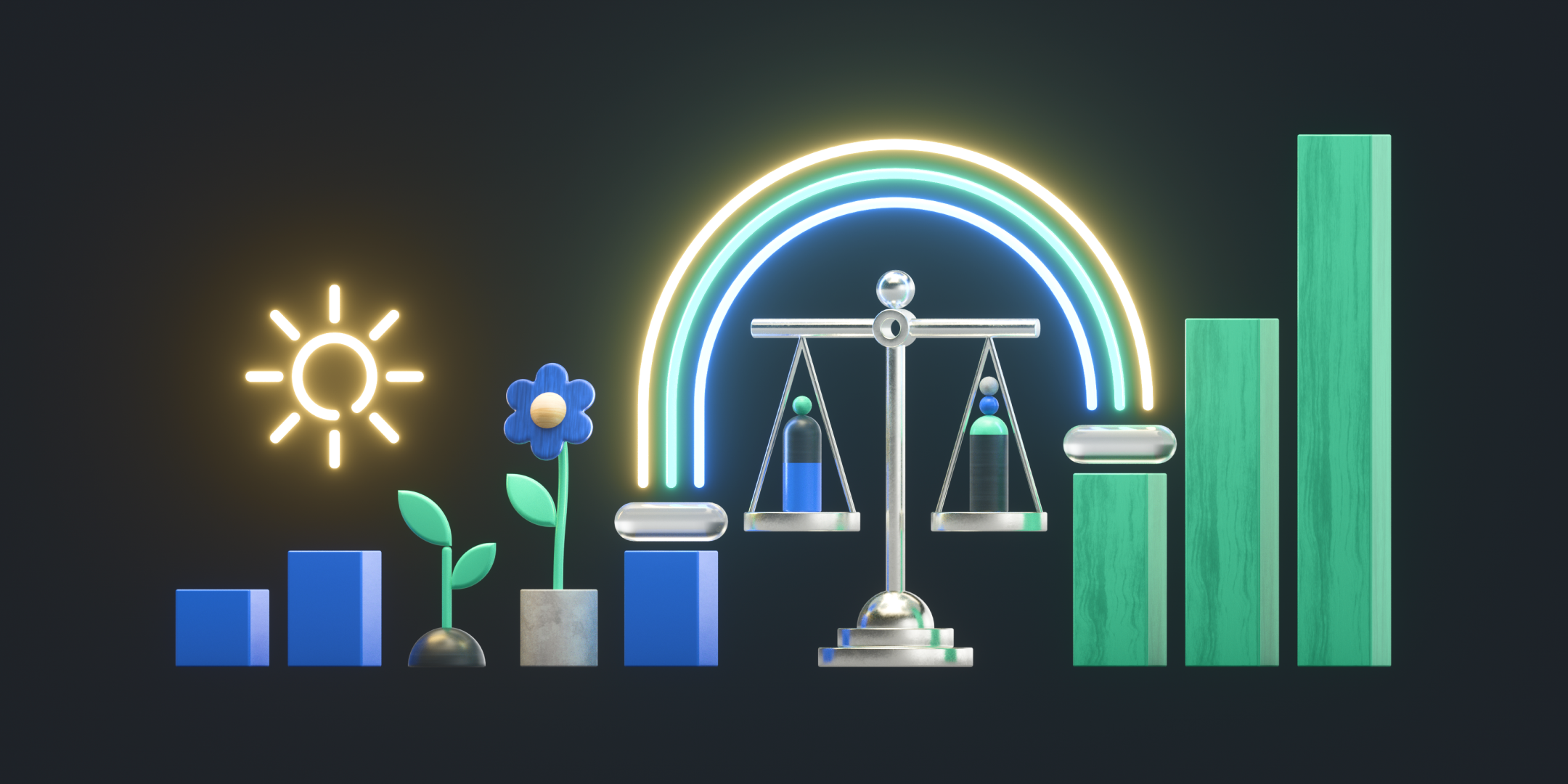 Thus, we landed on this visual, which tells the story of investing in sustainability and social justice while maintaining your performance goals.

Finally, Matt used his magic (and a little bit of Cinema 4D) to animate the scene, and you can see the result in this paid ad.
If you received our emails, saw our social media posts, or logged in to your Betterment account to update your own portfolio, you likely saw this image in some form. We're really proud of where we landed—especially because we're so proud of our Socially Responsible Investing Portfolio options.