Hello and welcome from the newest voice on the Betterment block. You've heard from our friends in Engineering, our resident tax and behavioral finance experts, our CFP® teammates, and our content team. Now the design and product teams are joining the fun, and we're so happy to be here. Allow us to step up to the plate and introduce ourselves.
This blog is a home for our teams to share how we're empowering customers to do what's best for their money. You'll get a glimpse at how we build things and what we learn along the way. We'll create the resources we wish were available and that we hope can help other teams.
Here's a sneak peek at some of the posts you'll see from us soon:
Inclusive design: our preferred names initiative.
How to create accessible data visualizations.
How the design team transitioned to Figma, and what works for us now.
Get to know our teams.
At Betterment we value horsepower, passion, and openness, but it's the people that bring it to life. The product design, brand creative, and product management teams are no exception. We've enlisted a handful of these teammates to share our trials, our triumphs, and lessons learned. Then, we made trading cards so you could get to know us through our personal portfolios: a collection of traits that make us, well, us. Check it out: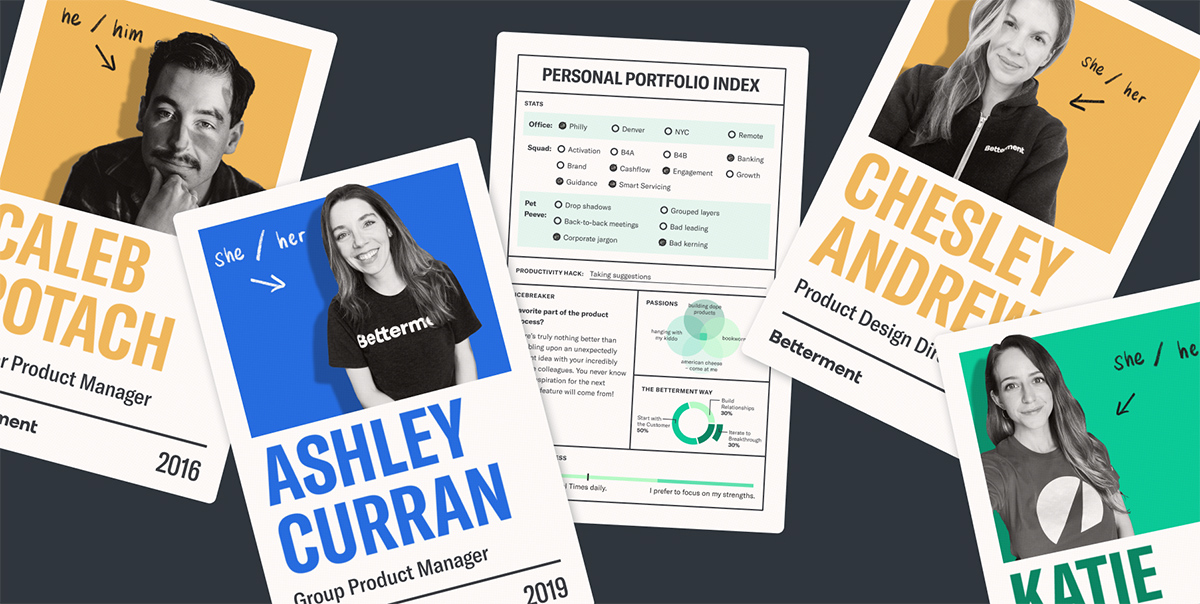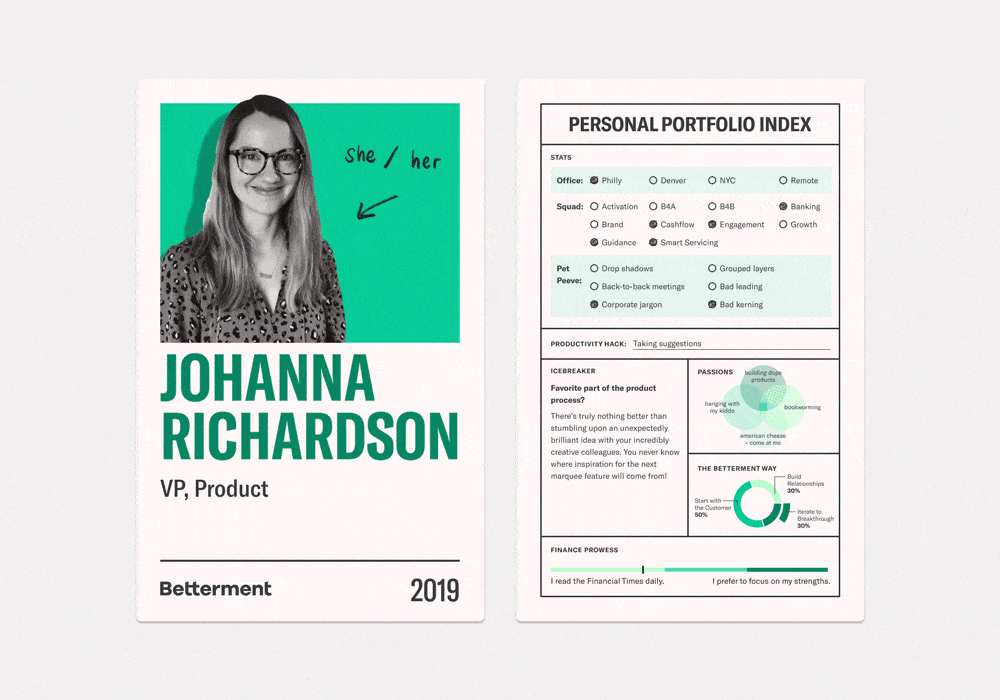 Idea borrowed from the Figma team.